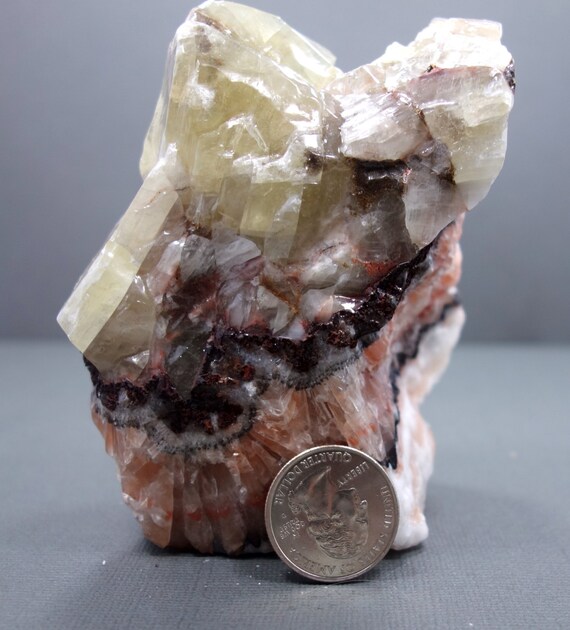 45.00 USD
Listing is for this exact Large Piece of Mexican Calcite from the Santa Eulalia mines in Chihuahua District, Mexico The specimen in its natural dry state. The shine is natural.
This is a large piece that stands alone, makes a great display item. I took a few close up pictures to show the amazing patterns in this stone. Please refer to photo with quarter for sizing.
Measures approximately
4 inches tall by 2 inches wide
We can gladly ship this item international, but since it is heavy please contact us for a quote on rates.
Etsy Shop for RockParadise
Related Posts: