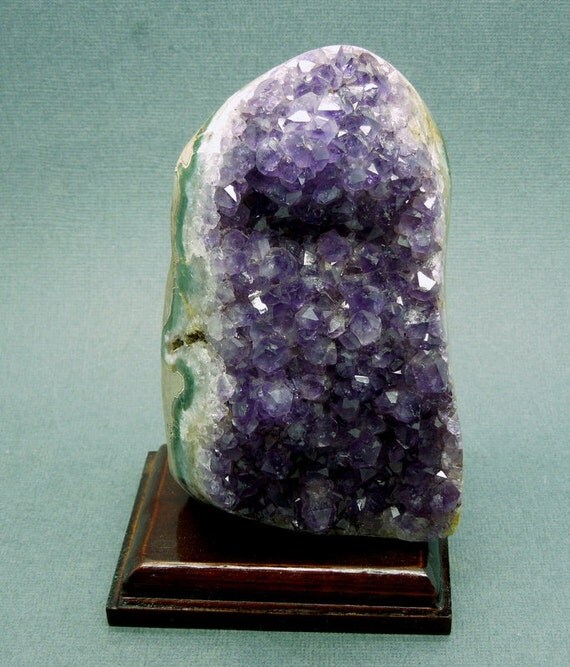 89.00 USD
Listing is for this exact Amethyst geode cluster as pictured (RK2-26).
Please refer to the photo with the quarter for better sizing reference.
This one measures approximately 4" x 3" x 2"
The base is approx.: 2" x 3"
Great for collecting, healing powers, display, Bookend, etc.
Amethyst is believed to focus and enhance spirituality, imagination, and awareness.
Etsy Shop for RockParadise
Related Posts: