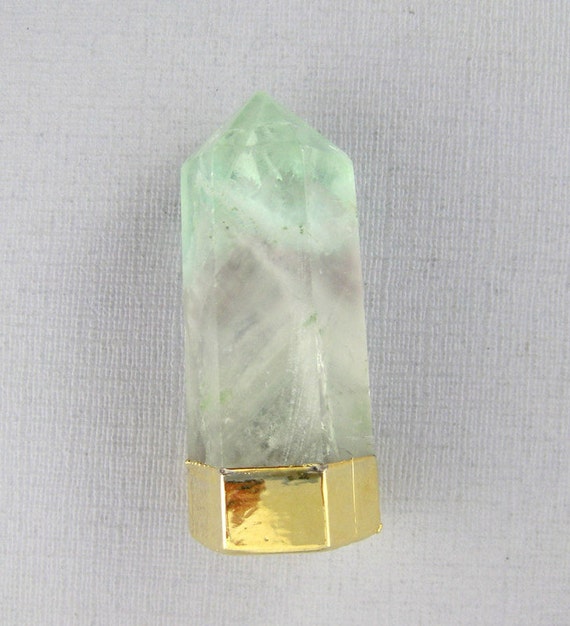 24.00 USD
This is a beautiful rainbow fluorite crystal point with a 24k gold electroplated cap. (RK2-B2-11)
We electroplated the bottom to make it stand up beautifully as a display piece.
You will get this exact crystal as pictured in the first photo, other ones are for sale separately.
It has a gorgeous ethereal quality when held up to the light.
Crystal measures approx. 58mm x 22mm
This is a great display piece.
Or get creative– wire-wrap it and wear as a pendant.
Rainbow fluorite is thought to be a highly stabilizing and protective gemstone, especially great for mental clarity, organization and information processing.
Etsy Shop for RockParadise
Related Posts: