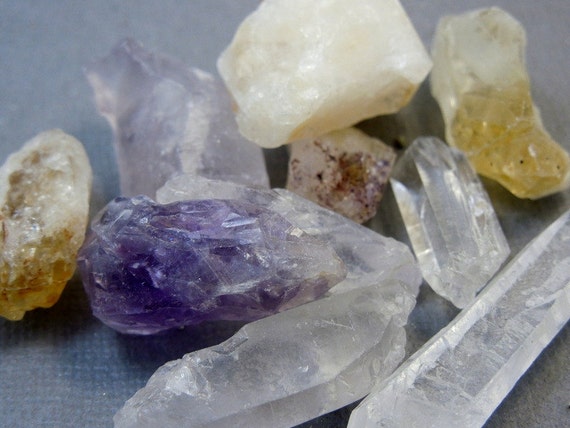 4.95 USD
This listing is for ONE (1) bag of assorted crystals. (RK9B4-02)
You will receive one bag as pictured with an assortment of crystals.
Great for jewelry projects, home decor, crystal healing rituals. Fun for kids or adults at an incredible value price!
STOCK PHOTO. The measurement and characteristics will vary for each of this natural stones.
The measurement of these crystals range from: 23-43mm x 7-22mm
They include:
The stones are believed to represent:
– Crystal Quartz – Most common of all minerals is for good luck and energy.
– Amethyst – Type of quartz, traces of purple come from maganese or iron works for healing of body and mind.
– Citrine – Variety of quartz: color ranges from yellow to dark brown brings happiness and success.
Etsy Shop for RockParadise
Related Posts: