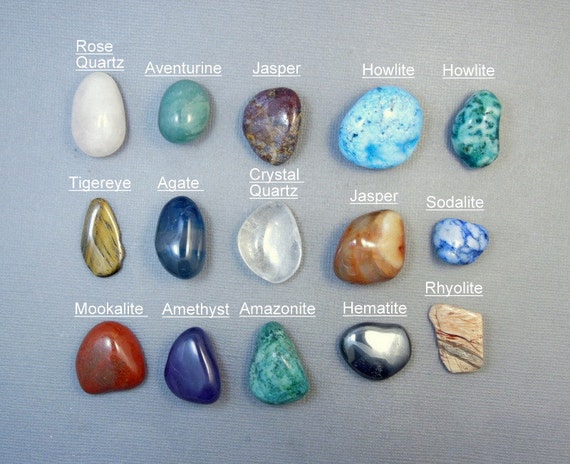 4.95 USD
This listing is for ONE (1) bag of assorted tumbled gemstones. (RK11B1-01)
STOCK PHOTO. The measurement and characteristics will vary for each of this natural stones.
The measurement of these stones range from: 12-32mm x 8-24mm
Your bag may contain.:
– Agate
-Amazonite
– Amethyst
– Jasper
– Hematite
– Mookalite
– Quartz
– Rose Quartz
– Rhyolite
– Obsidian
– Sodalite
– Tigereye
– Unakite
These beautiful gemstones are from all over the world.
You will receive all the stones for one low amazing price!
Etsy Shop for RockParadise
Related Posts: