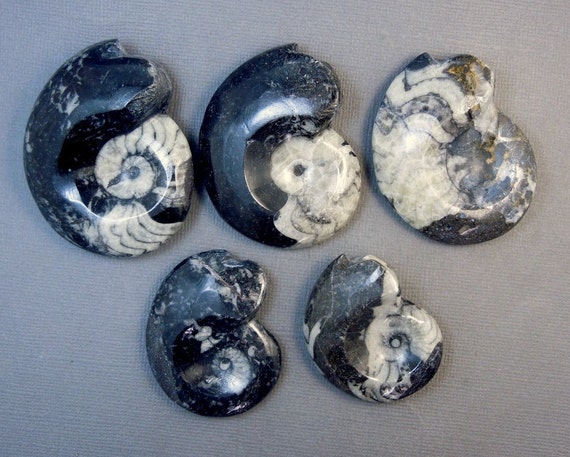 6.00 USD
This listing is for ONE (1) Ammonite Fossil. (RK8B11-02)
This is a whole ammonite that has been polished and has gorgeous coloring and patterns.
STOCK PHOTO. Each ammonite will vary slightly in size and in characteristics.
Amazing piece has hues or dark brown, black and white.
The measurement of these ammonites is approx.:49-60mm x 12-25mm x 39-51mm
For more unique items check out my sister shop jewelersparadise.etsy.com
Thank you for looking!!! Have a great day.
Etsy Shop for RockParadise
Related Posts: