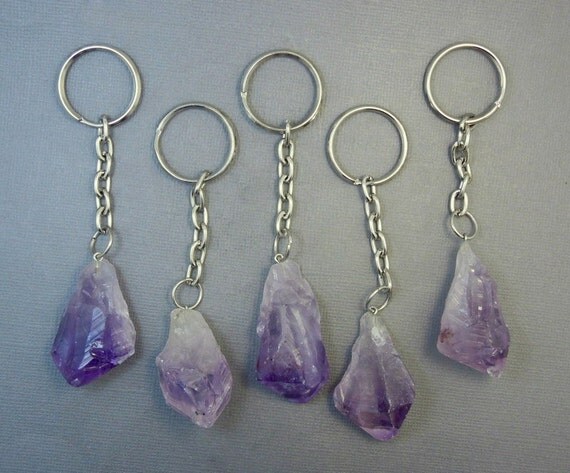 7.25 USD
Listing is for ONE (1) amethyst quartz point keychain. (RK8B11-01)
STOCK PHOTOS– Because these are raw and natural amethyst, each keychain will vary slightly in size and appearance.
AVERAGE MEASURE of citrine crystals is approx. 33-45mm x 15-21mm– sizes will vary.
Please refer to the photo with the quarter for better sizing reference.
Citrine is thought to be a stone that brings fortune and luck. It is known as the "success stone", bringing success and abundance to its holder.
Etsy Shop for RockParadise
Related Posts: