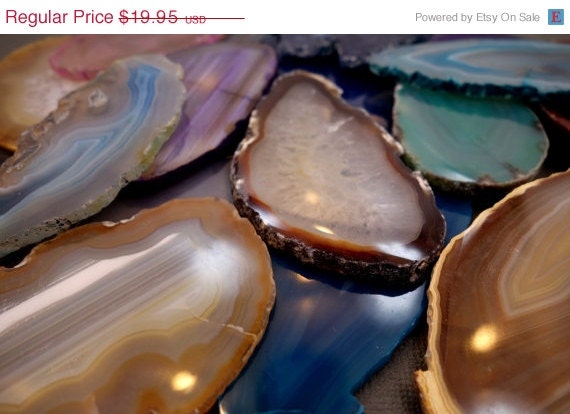 17.95 USD
Listing is for 10 assorted agates
You will receive a random assortment of 10 agates, with most in the range of 2-3" long
B quality agates may have small hair line cracks as shown in the photos SOLD AS IS
You will get an assortment of agates in various sizes, shapes and colors. Minor imperfections are normal in any natural stone and are part of it's natural beauty.
They are all still beautiful and can be used for jewelry making or display.
Etsy Shop for RockParadise
Related Posts: